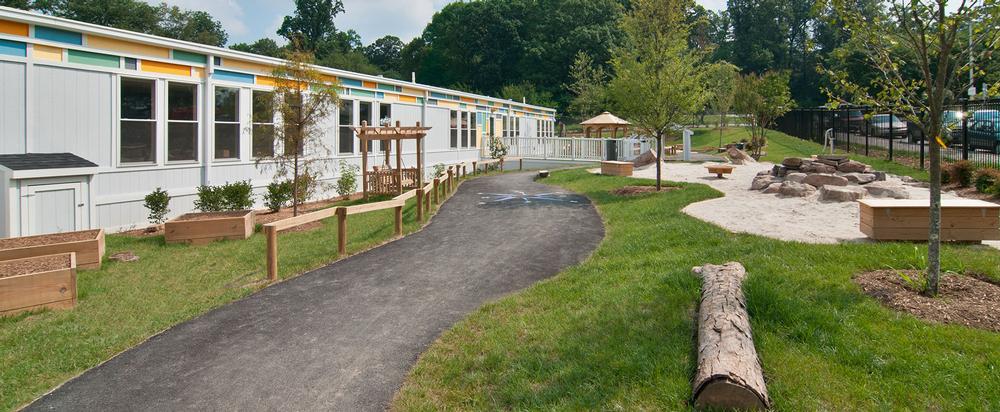 Homewood Early Learning Center
At the Homewood Early Learning Center your child will receive emotional support, intellectual stimulation, creative outlets and social interaction in a safe and secure environment that offers the time and space to develop at his or her own pace.
Apply Now
Children are marvelous learning machines—born ready to learn. Through play, they learn to make choices and navigate relationships. Making play dough helps them learn the science of mixing and heating. Blocks teach symmetry, gravity, design, and math concepts such as fractions. While doing all this play, children also learn colors, shapes, letters, and executive function skills such as reasoning, problem solving and planning.
Homewood Early Learning Center (ELC) accommodates up to 94 children, ages 10 weeks through preschool, and is open to all, including community members. However, priority admission is available to Johns Hopkins parents.
You may apply for admission at any time. Enrollment is ongoing and we maintain a waitlist.
---
Homewood ELC is managed by Downtown Baltimore Child Care, Inc. (DBCC). All center staff are employed by DBCC and work under the leadership of DBCC's executive director. The Homewood ELC is led by a center director along with an assistant director and mentor teachers.
Homewood ELC represents the commitment of Johns Hopkins University leadership to its faculty, staff, students and local community members in supporting each person's efforts to achieve a healthy mix of work and family life. A key component of this commitment is the establishment of a high-quality child care center located on the Homewood campus. The Johns Hopkins University Office of Benefits and Worklife serves as an operational partner and liaison between the university and center.
---
Learn more about future site development for the Early Learning Center.
---
This institution is an equal opportunity provider.